Vancouver Translation Services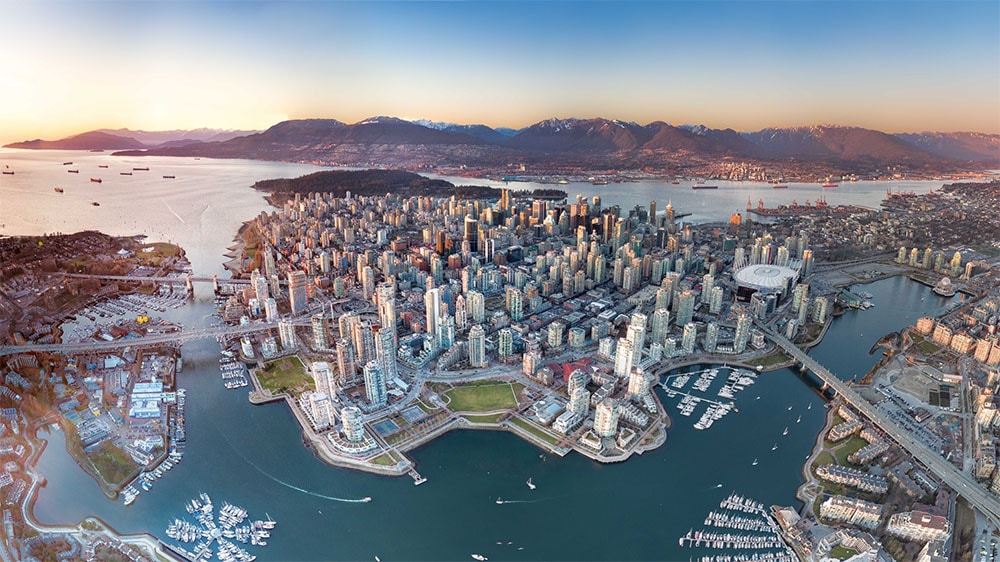 GMD Linguistics provides affordable language translation services with industry-leading fast turnaround times for mission-critical business deadlines. We offer professional translation services in over 100 languages across a wide range of industries, including legal, medical, entertainment, technology and more.
Document Translation Services in Vancouver
GMD Linguistics provides a broad range of professional translation services for Vancouver. From the most common European and Asian languages to the rarest African and Native American dialects, we have a proven track record of delivering the highest quality translations to fit your schedule.
Legal documents, medical reports and highly technical information – we do it all. Whether your document translation needs are simple, like a birth certificate or school transcript, or a more complex medical or technical report, GMD Linguistics guarantees fast turnaround times and expert translations. Contact us today to discuss your document translation needs.
Spanish Translation Services
Even though less than 60% of the population of Vancouver speak Spanish, getting high-quality Spanish translations here is still important. Our Spanish language translations are always personalized for each client's unique requirements, so you can count on us to help you connect with Hispanic markets locally and around the world.
Vancouver Legal Translation Services
When many people hear "legal translation" or "interpreters," they instantly think of legal documents or interpreters in a courtroom or political setting. While those services are part of what GMD Linguistics offers, we provide so much more:
Translating and Reviewing Legal Documents: These include declarations, agreements, contracts, testaments, deeds, wills, forms and addenda.
Depositions: Whether you are in a small legal battle or two multi-national corporations in litigation, GMD Linguistics has the experience in providing top-quality interpretation services for years on end.
Military and Government Contracts: We handle everything from blueprints and government documents to political interpreting. GMD Linguistics has interpreted for governments, heads-of-state and prime ministers.
Transcribing legal recordings, conversations, videos and audio files.
Interpreting depositions, legal meetings, immigration hearings and court cases.
Asylum and Immigration Hearings: These types of proceedings not only require interpreters but also include a large number of documents, such as birth certificates and personal records, that must be translated.
GMD Linguistics has the experience and expertise you need for your legal translations. You can count on us to handle all legal documents with complete accuracy, precision and confidentiality.
HOW TO CONTACT US:
Call or e-mail GMD Linguistics, the right choice to support your translation project.
Website Form: Complete the form on this page indicating your needs and upload the files for translation. We will get back to you shortly.
Email: Send us an email to info@gmdlinguistics.com with your needs, contact information and attaching the files for translation. We will get back to you shortly.
Call us: Call us at +1 (917) 624-8864 to speak with a language solutions specialist.
About the City of Vancouver
Vancouver is a major city in western Canada, located in the Lower Mainland region of British Columbia. As the most populous city in the province, the 2016 census recorded 631,486 people in the city, up from 603,502 in 2011. The Greater Vancouver area had a population of 2,463,431 in 2016, making it the third-largest metropolitan area in Canada. Vancouver has the highest population density in Canada, with over 5,400 people per square kilometre. Vancouver is one of the most ethnically and linguistically diverse cities in Canada: 52 percent of its residents are not native English speakers, 48.9 percent are native speakers of neither English nor French, and 50.6 percent of residents belong to visible minority groups.
Vancouver is consistently named as one of the top five worldwide cities for livability and quality of life, and the Economist Intelligence Unit acknowledged it as the first city ranked among the top ten of the world's most well-living cities for ten consecutive years. However, Vancouver also ranks as the most expensive city to live in Canada and as the fourth-most expensive housing market globally. In 2011, the city planned to become the greenest city in the world by 2020. Vancouverism is the city's urban planning design philosophy.
Federal government departments provide service in English and French, but most of the population speaks English as either a first or second language.
The City of Vancouver is quite cosmopolitan and is a mix of many multicultural groups. Because the city is multicultural, it's also multilingual on an unofficial level. Its people speak many different languages and many follow the traditions of their native lands, sometimes moderating them with Canadian culture.
After English and Chinese, the most common mother tongue languages spoken are Punjabi, German, Italian, French, Tagalog (Filipino) and Spanish. More than half of Vancouver's school-age children have been raised speaking a language other than English.